Filter Content
2019 Term 4 Week1
Welcome to Week 1 everyone
I was reading some quotes on the weekend and I have pasted one here that resonated with me –
"We cannot all do great things, but we can do small things with great love." Saint Mother Teresa
This seems to fit our school motto beautifully. As this will be an extremely hectic term I will be challenging the children, staff, parents and myself to find where we might be able to apply this quote to our lives.
School Fete – 15 Days to Go
A massive shout out for things that we desperately need over the next 15 days to help make our fete a success.
All your Raffle tickets sold. This is an expectation this year that every family will sell one book.
More white elephant items and books for these two important stalls
Plants donations for our Plant Stall
Volunteers for any store, please contact sjvfete@gmail.com
Staffing 2020
As many of our community might know, just prior to the end of term 3, we held interviews for positions at our school in 2020. The panel was made up of Fr Michael, Nina De Rosa, Bec McMahon our SCC Chair and myself. All decision regarding positions were made and agreed to by the panel.
Therefore, I would like to announce and congratulate the following teachers who will be joining the SJV staff next year.
Laura Matchett (Permanent Position)
Wayne Young (Permanent Position)
Gabrielle Brewer (Temporary Position)
Leia Mackenzie (Temporary Position - Part time sharing with Leah Malpas)
Another exciting announcement is that SJV's kinder teacher for next year will be Sharee Thomas. Mrs Stilling has loved Kindergarten but believed that professionally after 4 years it was time to move to another grade.
Year 6 Graduation 2019
This year our Graduation Mass and Leadership Candle ceremony will be held at 12:15pm on the 12th December and is open to the entire community. This is the first time we have had both these ceremonies at the same time and it will be great to have the Year 6 children hand over the mantle of leadership to Yr. 5 at this mass and Year 5 pass on the role of Heart Leader to Year 4.This will provide the children and families who have shared the seven-year journey with Yr. 6 to celebrate this very special time with them, including acknowledging some students who will be receiving some special awards. The graduation dinner will be held in the school hall later that evening.
Because graduation will be upon us soon, we are calling for Yr. 5 parents to be part of a committee to prepare the hall and make it a special occasion for the graduating class of 2019. Fortunately, much of the vital areas have been organised with the caterer tentatively booked and the graduation cake being ordered. This leaves the organisation of seating, making the hall look special and liaising with someone to run the disco as some areas that still need to be finalised.
An online form will go out to parents of Year 5 today or early next week to ask for support. Remembering many hands make light work. I am hoping we get a great roll up of volunteers to form the committee.
Catholic Schools Netball Carnival
Good luck to all of our children who will be participating in this Saturday's Catholic Schools Netball Carnival. This will be the final time that this carnival will be held, bringing to an end an event that dates back to the 1970's. I hope the children and parents have a great time and I will see you all there. Please make sure you child is sun safe tomorrow as we may not have a shade structure there.
Late news – A big thanks to Steph Myers who has taken a shade structure, much appreciated!
Prayers
Could we please keep the Sydlarczuk family in our prayers as the two girls lost their great grandmother and Neil his grandmother. It is always a difficult time when families lose loved ones.

New Counsellor
As I announced last term, Jessica our school counsellor resigned and has been replaced by Kerry Marshall for Term 4. Kerry has been the counsellor for St Mary Mackillop this year and we welcome her onto our staff.
Kinder Orientation – Current Kindergarten Parents
Kinder Orientation will be on next week from 9:30-11:15. If your child is currently in Kindergarten it would be great to see you at this event towards the end of the session. This means that you can mingle with our new parents, very much like what happened last year when you attended this session yourselves. I also believe that kinder parents are on our SJV Events Calendar to help with a small morning tea for our new parents.
I know Mrs Thomas is looking forward to see all the 2020 Kindergarten children on this very exciting day.
SCC Request
The SCC are considering the development and implementation of a Community Skills Directory. This directory would list businesses and other resources that are available within our school community who could be engaged by both the school and our families.
If you would like to nominate your business or yourself please contact sjvcommunitycouncil@gmail.com

SCC Nominations 2019 for 2020
A call out parents who would like to take a role in helping our school grow and develop for the future. If you would like to be on our parent representative body that helps with decision making please send an email to office.sjv@cg.catholic.edu.au
Have a great week.
Peter Rodda
Principal
Learning Corner - A message from the Assistant Principal
with Nina De Rosa
Welcome Back to the beginning of Term 4. I am sure I don't need to remind everyone, how quickly time is flying.

Creativity
This term the whole school focus is on 'Creativity'. Creativity is a phenomenon whereby something new and somehow valuable is formed. The created item may be intangible (such as an idea, a scientific theory, a musical instrument, or a joke) or a physical object (such as an invention, a literary work, or a painting).
Scholarly interest in creativity is found in a number of disciplines, primarily psychology, business studies, and cognitive studies, but also educationn, technology, engineering, philosophy (particularly philosophy of science), theology,sociologyy, linguistics, and economics, covering the relations between creativity and general intelligence, personality type, mental and neural processes, mental health, or artificial intelligence; the potential for fostering creativity through education and training; the fostering of creativity for national economic benefit, and the application of creative resources to improve the effectiveness of teaching and learning.
All classes will explore an aspect of creativity this term, using conceptual inquiry to develop skills and understandings that can be applied to their world.
Miss D's 'Thought of the Week....'
"To live a creative life we must lose our fear of being wrong."
- Joseph Chilton Pearce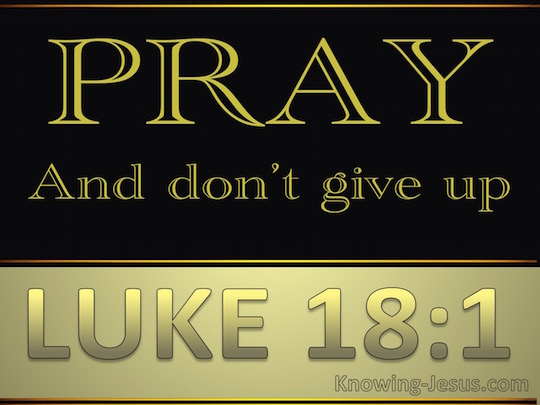 With Sharee Thomas
Think of any successful scientist, any successful musician, any successful writer. None of these people became successful overnight. It usually takes a lot of time and a lot of mistakes – a lot of close attempts – before success comes. That's true in any area of life.
If you learn from every mistake you make, then nothing you do can ever be seen as a failure. Every mistake can become a valuable lesson and an important step on the way to where you want to go.
In this weekend's gospel, Jesus advises us to be persistent in prayer. Prayer is our communication with God, our relationship with the Divine. Like any friendship, a prayer relationship takes time, effort and energy.
This week as a family talk about how you keep your friendships with others fresh and fulfilling? How do you keep your friendship with God fresh and fulfilling? Do you use the same techniques for both friendships? Why or why not?
DAY OF MANY COLOURS
Every October in our Church, we are called to live out Jesus' mission through prayer and fundraising. This year, students across Australia are encouraged to learn about how the Church in Ghana is taking a lead in providing life-saving care to children with disability and fostering their personal development for a brighter future.
In Ghana there are many children who go to school, hang out with friends and family, and do fun things like sport. Distressingly, some children, especially those with a disability, struggle to have their basic met, such as nutritious food and clean water, healthcare, education and safety.
This year SJV will be raising money for Catholic Missions on WEDNESDAY 23rd OCTOBER as "The Day of Many Colours". On Wednesday, children are encouraged to wear colourful clothes and bring in their silver change for "Side Show Alley'. Our Year 6 children have been very busy preparing a variety of activities like 'sponge throw', 'pick-a-stick' and 'Mystery Box'. All children will spend the afternoon participating in the variety of activities and we will finish with a final celebration where the children will be covered in many colours.
More information on "The Day of Many Colours" will be sent out early next week.
NEW PARISH NAME
This weekend the name of the parish has formally been changed to Our Lady of the Annunciation Weston Creek/South Molongo. The logo is a work in progress thanks to the talents of Jeanine Doyle of St Christopher's Pastoral Centre. The Schools and churches retain their original names but the overarching name of the parish has changed.
Have a great week!
A big congratulations to the following students:
Please note - Merit Awards will be handed out at NEXT Friday's morning assembly.
| | |
| --- | --- |
| KA | Vritee Patel |
| 1/2 B | Matheius Bleich |
| 1/2 JB | Jainil Patel |
| 3/4 CA | Gavin Calvin |
| 3/4 P | Xanthe Smith |
| 5/6 J | Connor Doyle |
| 5/6 P | Sophya Halatoa |
| REC | Olivia McDonald |
| Library | Elizabeth Bond |
| The Arts | Sabina Wilkinson |
School Wide Positive Behaviours
This weeks focus for our SJV students is
Wait your turn
Dates for the following week
Wednesday 23rd October
Mission Mass 10.30-12.00
@ St Christophers Manuka
Sideshow Alley 1.30-3.00pm @SJV
Thursday 24th October
Kinder Orientation Day 9.30-11.00am
Friday 25th October
Boorowa Netball Carnival
Welcome to term 4! The children have been sharing all of their holiday happenings. For those who attended the Holiday Program here at the ELC, Briks4Kidz, Make-a-Bear, Let's Play and Sports days were the highlights.
Floriade Gnomes
The gnomes have returned from Floriade and have found new homes at the children's houses. A big thank you to Ross from Rotary (and grandfather of a past ELC child) for delivering the gnomes and assisting in organising this event.
Gymnastics - Throughout the week, each of the classes returned to the Woden Gymnastics Centre for the first of their 8 sessions.
Walkathon – St Jude's Walkathon is taking place on Friday 25 October. The Turtle and Lobster classes will be participating on this day. Stingrays will hold their own Walkathon on Wednesday 30 October. Parents and friends are welcome to join us, please contact your teacher if you are available to assist on the day. Walkathon sponsor forms and meal deal order forms have been placed in note pockets.
School Photos – ELC photos will be held Tuesday 29 October for Stingrays and Turtles and Friday 1November for Lobsters. If you would like sibling photos to be taken, please see the office for an order form. Sibling photos for Turtles and Lobsters will be held on Thursday 31 October at the primary school. For the Stringrays, sibling photos will take place on Tuesday 29th at the ELC.
Best day ever @ the SJV fete!
10am-2pm, Saturday 2 November 2019
2 WEEKS TO GO!
Volunteers - Vacancies
Thank you to the wonderful volunteers that have signed on to support the community and to help make the fete a success. If you didn't receive the roster or can help out on the day, please get in touch at sjvfete@gmail.com.
There are still a number of vacancies for the following stalls or roles:
- Set up (from 8am)
- Pack up (from 2pm)
- Treasury room (10am-3pm)
- Mad Hatters stall (10am-2pm)
- Chocolate wheel (12pm-2pm)
- Secret nails (12pm-2pm)
- White elephant (10am-12pm)
Reminders
Mega cash raffle: This is the major source of fundraising for the school and every ticket sale counts! It would be fantastic if every family could sell at least one book. To ensure all sold tickets are entered in the drawer, please return all sold and unsold tickets and payment (cash or Qkr) to the front office.
Last weekend a few families were at Cooleman Court selling tickets which was a fantastic effort, thank you. The next blitz will occur the weekend of 27-28 October.
Donations for prizes: Blocks of chocolate for the coin toss, cakes, scones, vouchers, beer, wine, tombola, hamper or craft items are also needed and will be gratefully received!
Donations for white elephant items, toys, children's clothes and plants: Drop off dates are 3.10-4.00pm on Tuesday 22 October and 2.00-4.00pm on Sunday 27 October
Marquees and generators: If any families have marquees or a generator that could be used on fete day it would be much appreciated! Please let the front office know or email us at sjvfete@gmail.com.
Fete Hands and Ride Passes: Payment can be made by Qkr or cash to the front office.
Sponsors
Big thanks to our wonderful sponsors!! Please show these businesses your support. If your business can support in any way we would love to hear from you.
Follow the Facebook page at St John Vianneys School Fete for the latest fete info
WARAMUNCHIES Canteen is open Wednesday & Friday. Orders can be made online via Qkr! A copy of the Menu and Qkr! instructions can be found on the Canteen Waramuchies Webpage.
NEXT WEEKS CANTEEN ROSTER
Wednesday October 23


Canteen Volunteers Needed
Friday October 25
Carol Nolan

Please remember to bring your WWVP card with you.
Canteen Volunteers Needed
The canteen is in desperate need of some volunteers, in particular on Wednesday's for this term. We also need volunteers for Term 4.
If you can only spare a couple of hours, that would be fantastic. If you have little ones, they are very welcome to come along.
Please contact the front office or fill in the canteen volunteer form to let us know you are able to help and when.