Filter Content
2022 Term 3 Week 8
A message from the Assistant Principal and Mrs D's "Thought of the Week"
WALKATHON UPDATE
Our walk is almost done. We have 1km left to do, hopefully one more sunny Friday or Monday before the end of term.
The prizes have been ordered and will be handed out early next term.
The 'Colour Run' part of the event, we have scheduled in Term 4 on Friday November 18th. More details of the day will be provided, however we will use the day to 'sprinkle' our community with colour and kindness. There will be a special canteen lunch, kindness activities and the 'splashing' of colour.
As we come to the end of another term, I wish Mr Peter Rodda a well-earned Long Service Leave and welcome Mr Matt Egan-Richards to our Leadership team for Term 4.
I also wish all families a wonderful and relaxing holiday with your precious children and thank you all for your continued support and look forward to the excitement and challenges of Term 4.
Mrs D's 'Thought of the Week….'
"We're so busy watching out for what's just ahead of us that we don't take time to enjoy where we are."
- Bill Watterson
Nina De Rosa
Assistant Principal
A big congratulations to the following students:
Please note - Merit Awards will be handed out at NEXT Friday's morning assembly.
| | |
| --- | --- |
| KA | Jacob Bourke |
| 1 B | Evie Dixon |
| 2 J | Freya Wilkinson |
| 3/4 CA | Sabina Wilkinson |
| 3/4 P | Shelby Wilson |
| 5/6 J | Chelsea Jamieson |
| 5/6 P | Chloe Howarth |
| The Arts | Carmen Hubbard |
| Library | Elio Buenventura |
| Italian | Amelia Huszar |
School Wide Positive Behaviours
This weeks focus for our SJV students is
Trying new games and activities and inviting others to join
What's coming up and when:
Every Monday
Sports Day
Every Friday
Sports Day
Friday 9th September
Pupil Free Day

Week 9 - 12th Sept - 16th Sept

WHITE ELEPHANT - Bric-a-Brac needed, as long as it isn't broken, we want it!!
Friday 16th September

School Photos - Summer Sports Uniform for boys and girls. Yr 6 to wear their Graduation Shirts

Yr 6 Graduation photos will happen today.

School disco 5:30pm-7:30pm Cost $7 per child via QKR Includes entry, Sausage sizzle, chips and a drink.

Wednesday 21st September
9:30am SJV attending Mass
Friday 23rd September
End of Term 3
ELC NEWS
Happy Birthday Rae H, Dempsey V, Joshua R, Hugh W, Tilda W
Floriade gnomes
We have
been busy painting our gnomes this week, you will see them pop up in the gardens around the front of the primary school and ELC.
Athletics Carnival Fun Day
The ELC will join with Kinder, Year 1 and Year 2 for an afternoon of fun activities on Friday 16 September from 12:00 to 1.30pm (to make up for the postponed Athletics Carnival last term). Parents are welcome to come down to the oval to watch the fun.
Hats on
When UV reaches 3 the children are required to wear hats outside. Please ensure your child brings a hat to school with their name clearly labelled on it.
Primary School Pupil Free Day
Tomorrow, 9 September will be a pupil free day for the primary school. The ELC will operate as usual but no canteen will be available.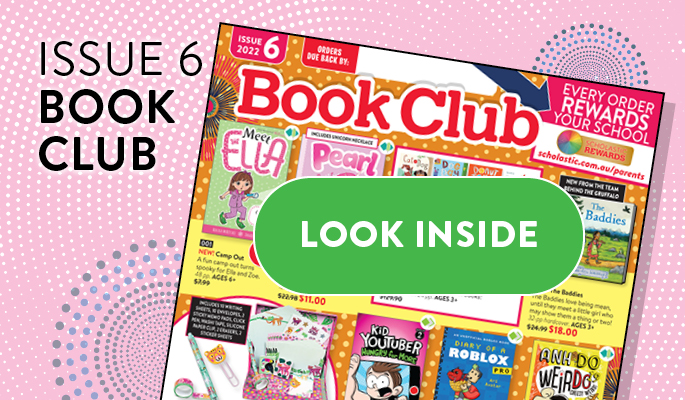 Book Club last chance orders as closing Friday (Tomorrow)!
To ensure correct payment is received, families are asked to order and pay for Book Club using the online LOOP platform. Cash is not accepted.
A digital copy of Book Club Issue 6 can be found at -
All Book Club orders earn Scholastic rewards for SJV which are redeemed for new resources for our students. Thank you in advance for your ongoing support. Any queries, please contact: janice.spackman@cg.catholic.edu.au
Happy reading!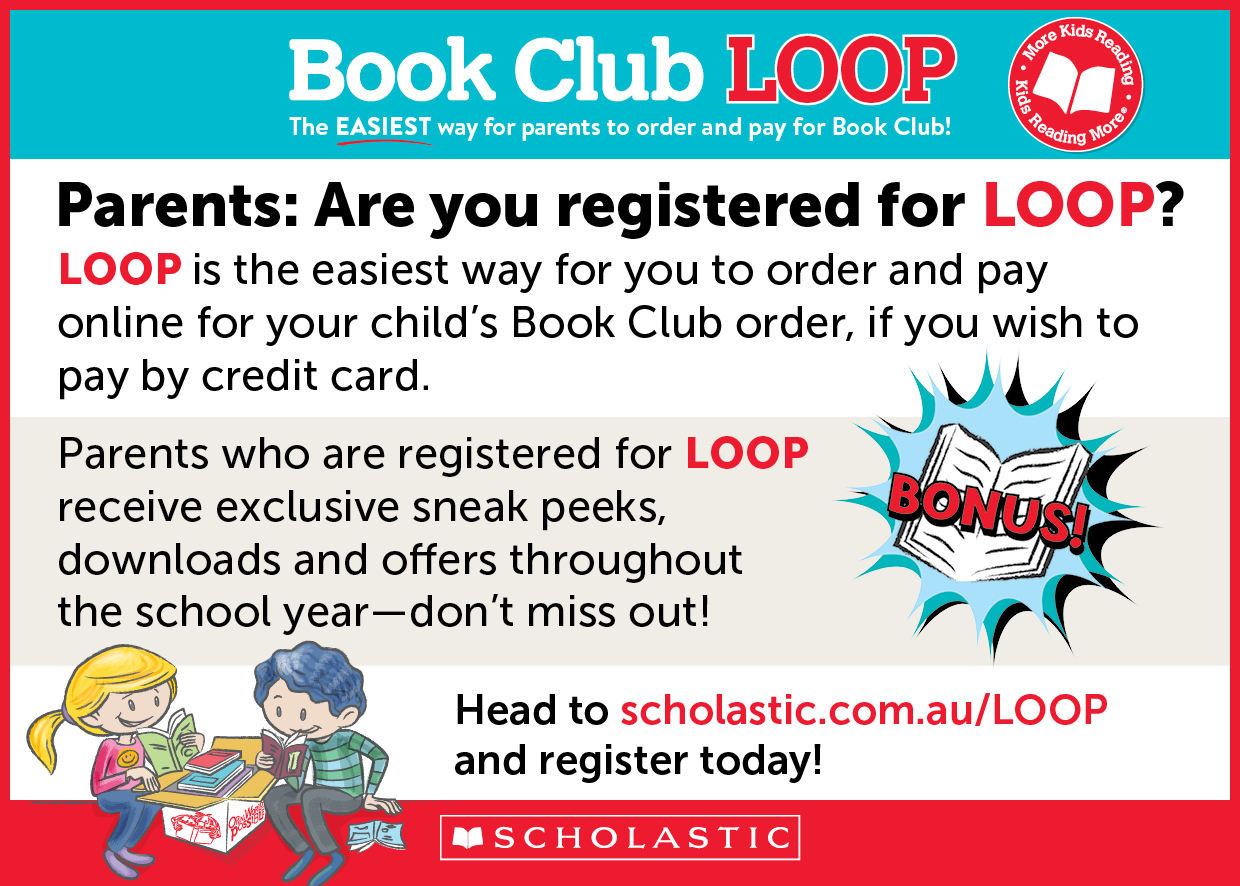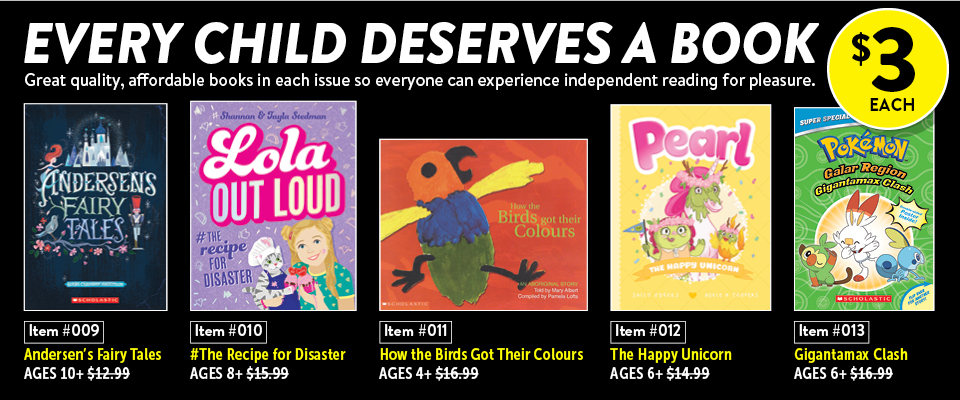 Thanks to the Seiver and Spackman families for filling our veggie garden beds over the weekend!
This week there has been much excitement!!!!!! During lunchtimes, we have been busy planting vegetable seedlings in our new garden beds.
We have created a new Sustainability space at SJV where we can meet, grow our own food, reuse our food scraps, monitor our litter and grow plants for our school fete. Each fortnight our Sustainability leaders will keep you up to date with what's happening with Sustainability @ SJV.
This week's Sustainability message is: Do you have any plants you would like to donate to our school fete? Do you have any vegetable seedlings to donate to our new school veggie gardens? We are looking for donations to add to our amazing fete plant stall and seedlings to plant in our new vegetable garden beds. If you have any questions regarding these donations, please contact Janice Spackman (janice.spackman@cg.catholic.edu.au)
Thank you!
Happy Gardening !!
The school will add notes to the newsletter that have gone home in school bags. We know that sometimes bags are very hungry and eat school notes!!!
As of this week, when a note has gone home with your child, it will also be uploaded onto the "Notes for Parents" section of the newsletter. These notes will remain in the newsletter section for 2022, affording you an electronic version to look at.
Term 1 Week 1 Notes
Term 1 Week 2 Notes
Term 1 Week 3 Notes
Term 1 Week 4 Notes
Student Information Checklists, Medical Checklists and Permissions. To be returned to school at your earliest convenience.
Term 1 Week 5 Notes
Term 1 Week 6 Notes
Term 1 Week 7 Notes
No notes sent home this week.
Term 1 Week 8 Notes
. Note will be sent home Friday 25 March
SJV Tuckshop is open Wednesday & Friday. Orders can be made online via Qkr! A copy of the Menu and Qkr! instructions can be found on the Tuckshop Webpage.
TUCKSHOP ROSTER
Friday 9th September
no Canteen - Pupil Free Day
Wednesday 14th September
Deb
Friday 16th September
Deb and Jen
Updated_Term_3_Canteen_volunteer_roster_26_August_2022.pdf
Please remember to bring your WWVP- (Working with Vulnerable People) card with you.
You can apply for the card via Access Canberra: https://www.accesscanberra.act.gov.au/s/article/working-with-vulnerable-people-wwvp-registration-tab-how-to-apply
A new WINTER Canteen Menu is available here and on our website. 2022 Winter Tuckshop Menu
Term 4 The Summer Tuckshop Menu kicks in.
Please contact the Front Office or Mel or simply fill in the Canteen Volunteer Note to let us know you are able to help and when.
Mel Harding
Canteen Manager
melanie.harding@cg.catholic.edu.au
The children in kindergarten have had some excitement over the last two weeks watching eggs hatch into baby chickens - they have grown so quickly.
A bit of fun in the playground - I bet it was Mrs Spackman taking the photos and telling the children to pull funny faces!!!
Our Father's Day breakfast was a wonderful event - thanks to all the Year 2 mums for putting together a fantastic morning - by all accounts the Dads and Grandfathers appreciated their coffee and pastries. We hope you all had a wonderful Father's Day.