Newsletter Term 2 Week 10
Filter Content
Newsletter Term 2 Week 10
With Sharee Thomas
This weekend is the 14th Sunday in Ordinary Time and the day that the Australian Bishops and our National Aboriginal and Torres Strait Islander Catholic Council have invited us to celebrate Aboriginal and Torres Strait Islander Sunday. Our Aboriginal and Torres Strait Islander Catholics number over 130,000 and are growing strongly. Today we acknowledge that God has been walking with Aboriginal and Torres Strait Islander peoples, making His Presence known through a continuous living culture over many thousands of years. We pray in thanksgiving for these ancient peoples who have enriched and sustained our continent over all that time. We praise God for the people who nurtured the land here in our Parish that we call home.
RECONCILIATION
Congratulations to the following children in Year 3 and 4 who yesterday received the Sacrament of Reconciliation for the fist time. The ceremony was very different this year due to Covid-19 restrictions but was a wonderful experience for our children and their families who were able to attend.
Matheius Bleich Will Scholtens
Ryan Burgemeister Oli Tarbuck
Sam Dutkiewicz Julius Walker
Luca Hill Estelle Walsh
Darcy Pattison Alexandra Woods
Armahli Rameka Ashley Young
Theodora Rodgers
EUCHARIST AND CONFIRMATION
GREAT NEWS!!! We have locked in dates for the Sacraments of First Eucharist and Confirmation. Dates are below but please expect another email from me tomorrow that needs to be actioned ASAP
FIRST EUCHARIST
First Eucharist Retreat Day

Friday 31st July

SJV School Hall

9 - 11am

Sacrament of Eucharist

Tuesday 4th August

SJV CHURCH
CONFIRMATION
Confirmation Retreat Day

Monday 31st August

SJV School Hall

9 - 11am

Sacrament of Confirmation

Wednesday 2nd September

SJV CHURCH
Dates for the following week
| | |
| --- | --- |
| Monday 22nd July | Term 3 Commences |
| Mon 22nd - Fri 26th July | Parent Teacher Interviews |
| | |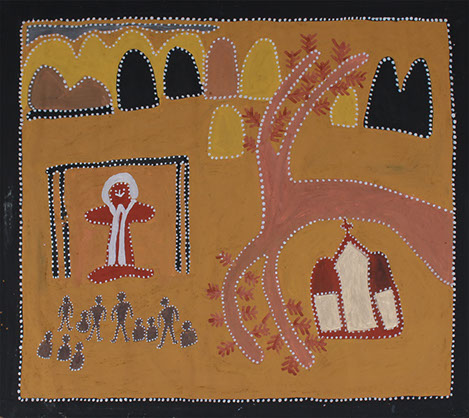 With Sharee Thomas
This weekend as a Church we celebrate Aboriginal and Torres Strait Islander Sunday. The theme for the 2019 Aboriginal and Torres Strait Islander Sunday Resources is "Peace to this house and all who dwell within".
In the Gospel of the day Jesus says "The harvest is plentiful, but the workers are few. Ask the Lord of the harvest, therefore, to send out workers into his harvest field". Just as Jesus did, we must meet people where they are and walk alongside our First Nation's peoples on our journey to reconciliation and justice.
This week as a family talk about the theme and about how we can bring peace to not only our homes but also the homes of others who live around us.
Have a great week and restful break
A big congratulations to the following students:
Please note - Merit Awards will be handed out at next term's assembly Friday 26th July Term 3.
| | |
| --- | --- |
| KA | Alicia Lopez |
| 1/2 B | Pierre Agostino |
| 1/2 JB | Andrew Doszpot |
| 3/4 CA | Sophia Morton |
| 3/4 P | Diane Sijo |
| 5/6 J | Lucy Maher |
| 5/6 P | Annika Plenty |
| Library | Hanston Joseph |
| The Arts | Gerorgie Burrows |
School Wide Positive Behaviours
This weeks focus for our SJV students is
Following directions and listening to instructions
Thank you to all who joined us to watch the Dance Concert last week. It was great to see so many families, your children put in many hours into rehearsals and I think it certainly paid off on the day. Thank you to the teachers also for all the behind the scene efforts, I think you would all agree that it was a wonderful event to be a part of.
On Wednesday, the Turtle and Lobster classes attended a performace at the primary school which aimed to start a converstation about treating each other with respect and kindness. Looking out out for our friends in the classroom and playground was a major focus which will provide further discussion points in our daily interactions with each other at the ELC.
Looking for something fun, creative and unique to do with your little one these school holidays? Jellybeanstreet Canberra are holding one hour fun painting workshops for children aged between 2-5, on Saturday 13 July at the Weston Creek Community Centre. During the workshop, children will have the opportunity to interact with a variety of equipment and techniques to create a number of artworks. Our graphic design team then work their magic to combine elements of the children's art to create high quality, one of a kind art pieces. These can be purchased and no doubt, will be a stunning addition to your wall.
For more information or to make a booking go to https://www.jellybeanstreet.com/australian-capital-territory
ELC Holiday Care – The ELC will be running a holiday care program for ELC children during the school holidays. The program will run from from 8am to 5:30pm for the two weeks, 8 July to 19 July. There are still places available, if you would like to enrol your child for one or more days, please contact the ELC by tomorrow, Friday 5 July.
ELC Fees – The final ELC fees for Term 2 are now due. As we are approaching the end of term it is important to check your account balance and ensure all fees up to date. Holiday Care bookings will not be accepted if term fees are outstanding.
Earn and Lean – The Earn and Learn promotion is now finished, thank you to everyone who helped to collect stickers to support St Mary's Primary School in Batlow. The total stickers collected were 141,754! We are waiting to hear how this translates into dollar value to purchase resources.
I wish you all a safe and happy holiday break!
WARAMUNCHIES Canteen is open Wednesday & Friday. Orders can be made online via Qkr! A copy of the Menu and Qkr! instructions can be found on the Canteen Waramuchies Webpage.
Please fill in the volunteer canteen form if you are able to assist - Help is always welcomed.
NEXT WEEKS CANTEEN ROSTER
Wednesday 24th July

Liz Ohlmus

Friday 26th July

Helen Lloyd
Alisa Moss
Christine Burrows
Penny Bufalo
Are you having a clean out in the holidays
If you are don't forget we are already collecting for the fete. Please drop off your pre-loved items at the front office.
Books
Children's clothing
White elephant items
Garden pots and plants
Large Moccona coffee glass jars
POTTING PLANTS
Thursday 11th July
Leah Malpas is requesting the help of parents and grandparents to assist with the potting of tube stock in preparation for our Fete Plant Stall. Come and join in the planting fun. Please respond to Leah Malpas (leah.malpas@cg.catholic.edu.au).
If you have any suggestions for stalls or if you would like to get involved early we would love to hear from you.
Email us at sjvfete@gmail.com